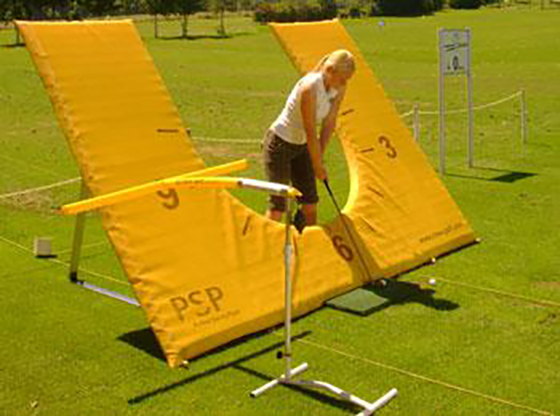 The ability to swing the golf club on the ideal track or plane is essential for producing consistent and powerful golf shots. PSP's inflatable plane-board is positioned parallel to and slightly below the club shaft at the set-up position and as such defines the perfect swing plane for each golf club. During the playing of any shot, the golf club should always swing parallel to and above the plane-board. Should the user's club stray from the "Perfect Swing Plane" the club will brush against the plane-board providing instant feedback with no fear of injury or damage to the product.
Price £1,600.00 (GBP)
Price excludes V.A.T and shipping.
Get in Touch
Please contact us for further information on any of our services or products.