Online Booking
Manage your clients with our online booking system
Video Locker
video Store and review your lesson material.
E-Book Locker
Create and E-Book online add text images and video material.
Mail Merge & Newsletter
Manage your client communication send personalised E-Shots.
Online File Locker
Store and manage all client files online.
Golfs The Game
Fully feature packed online Golf Software for professionals.
Booking Systems
GASP Systems offers for a monthly fee or is FREE to use for our software rental customers a facility to make and take bookings online on any device anywhere. Combined with or Ebook hosting, Video locker, Mail Merge
Features
Multiple Coaches Diaries – See pricing for details.
Multiple Sites
Accept Payment online
Sync with Google Calendar
Schedule Group Lessons
Video Lockers – Student can review coaches' analysis at their own convenience.
File Locker – Student can review any file that coaches have sent any time anywhere (for example pdf docks)
Mail Merge/Newsletters – Send emails or basic Newsletters to students informing them of offers and events or to generally keep in touch.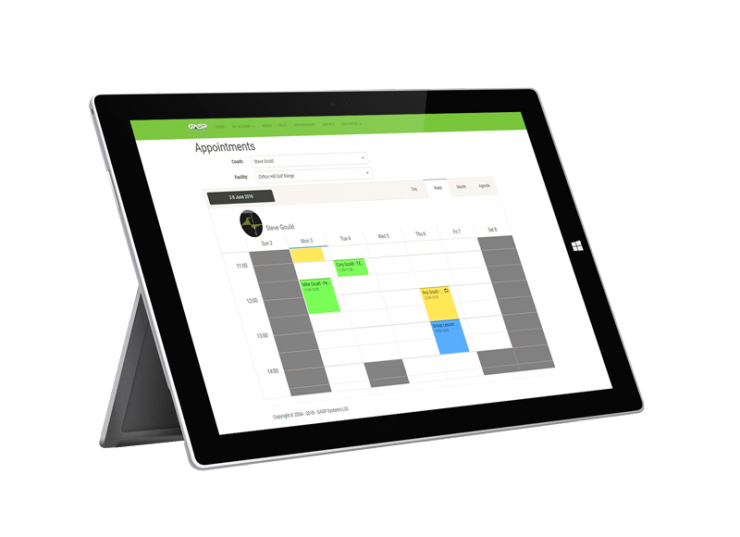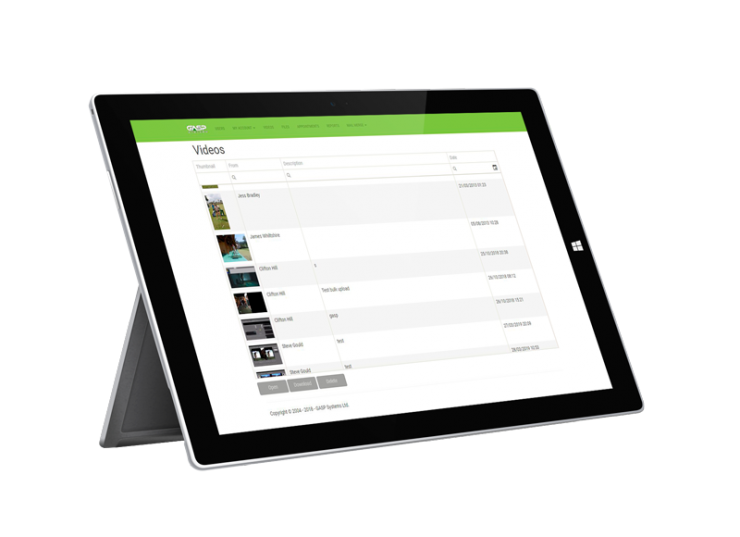 E-Books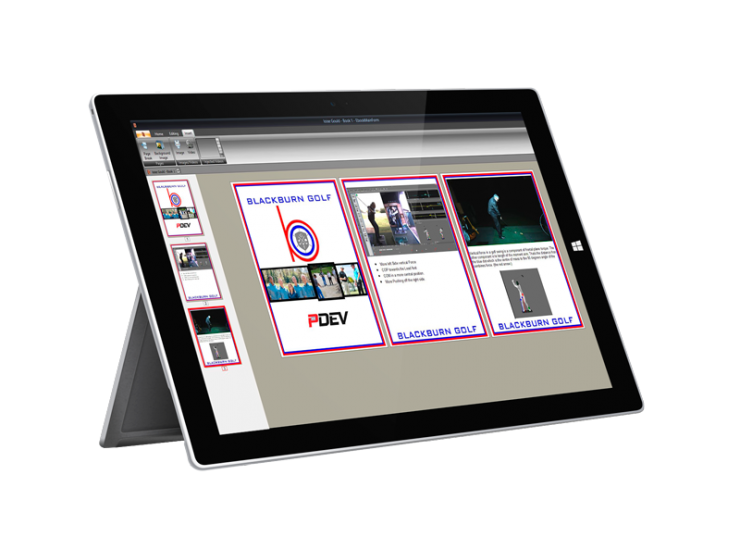 The GASP Systems E-book system allows you to edit and construct E-books locally on your PC by added custom covers and artwork, then using embedding video analysis, text and pictures to truly create a personal record or manual for your customers that are uploaded to our cloud system.
The E-Books takes the form of a 3D page flip book that can be viewed on any device, extra content can be added as well as additional E-Books as well as more than one E-book per client.