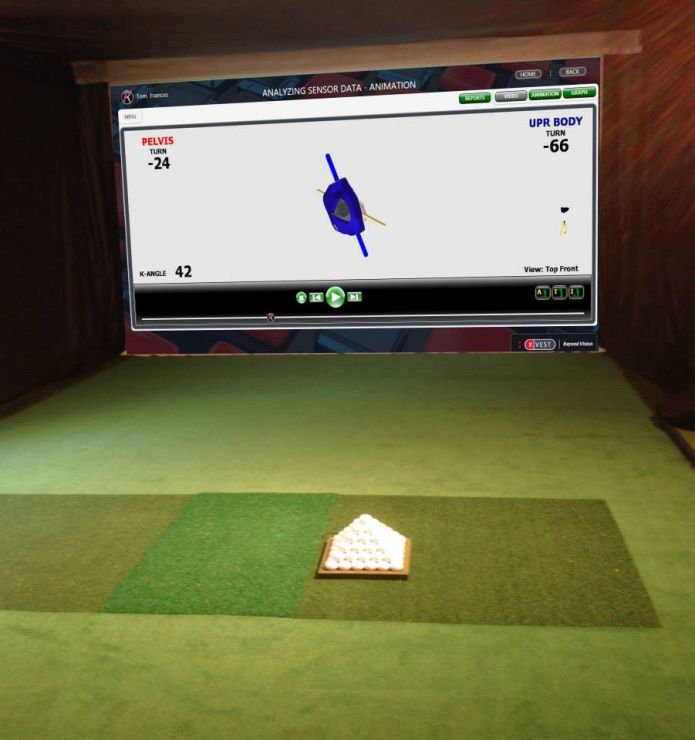 Ian Mowbray's Golf Studio at Liphook Golf Club comprises of a GASP lab Studio System, K Vest 3D system, Launch Monitor, Multi-cameras, projection screen and enclosure and a fully turfed floor.
He uses an ebook Internet Academy and online booking system and integrated Launch monitor and K Vest.
Get in Touch
Please contact us for further information on any of our services or products.