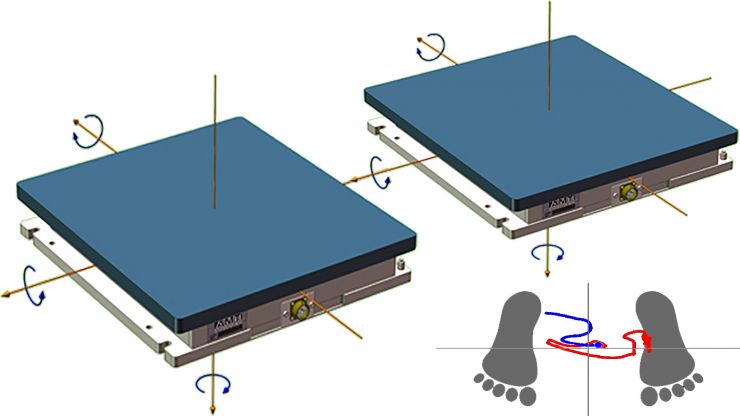 Unprecedented information and accuracy as to how a player uses the ground. We measure data under each foot as well as the combined data from both feet. This includes:-
Vertical Force Left
Vertical Force Right
Vertical force Combined
Horizontal Left/Right Force,
Horizontal Toe/Heel Force,
Rotational Forces Right
Rotational Forces Left
Rotational Force Combined
Centre of Pressure Trace
Horizontal Centre Mass
Force Vectors
Moment arm Estimation
Torque Estimation
With this information, collected up to 1500HZ synchronised to high speed video, launch data and 3d body movement combine it with GASP Lab 6 64 bit, there is no other Golf System available that allows you to analyse Ground Reaction Forces at this level of accuracy and detail.
We offer 2 pairs of Force Plates. A portable system and a static system. For more technical information see more downloads.
Price £ POA (GBP)
Price excludes V.A.T and shipping.
GASPLab 6 with dual Force Plate
Get in Touch
Please contact us for further information on any of our services or products.